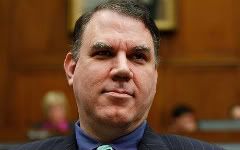 Wow, you know a Democrat has crossed the line when even MSNBC's Contessa Brewer
calls him out on it.
Such was the case on yesterday when Brewer challenged Congressman and liberal prima donna Alan Grayson over his ad denigrating Republican opponent Dan Webster as "Taliban Dan."
Grayson's ad was so dishonest that it resulted in a flood of donations pouring into Webster's coffers and Webster pulling ahead by 7 points in the latest Susquehanna poll.